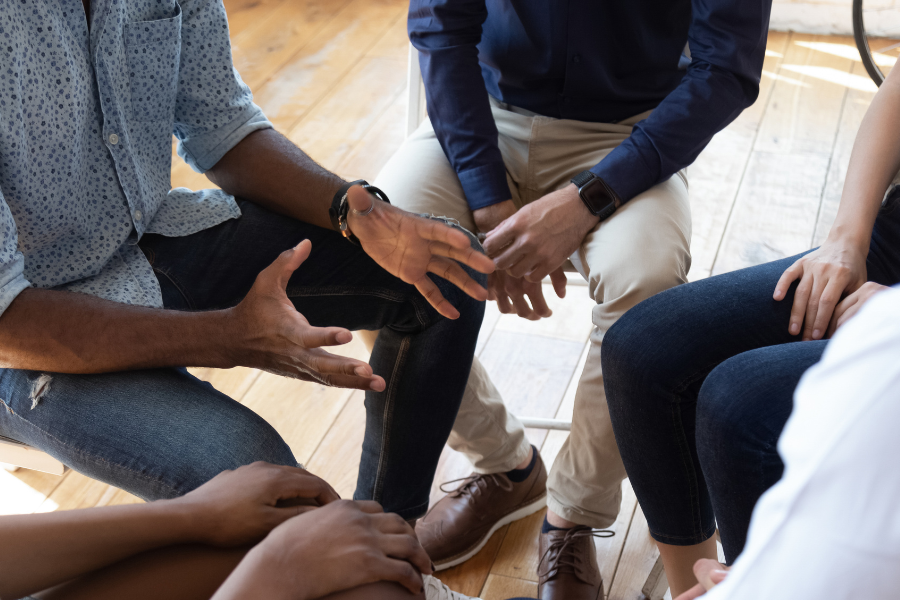 Support for your team after a bereavement
Facilitated by a qualified Griefline counsellor
Our workplace bereavement program supports the health, wellbeing and functioning of employees and/or volunteers who have been impacted by the sudden or expected death of a colleague or client.
Our workplace support groups provide a safe space for colleagues to connect with each other, share their personal grief responses, learn or refresh coping strategies and cultivate self-compassion to adapt to the loss. Our groups integrate psychoeducation, evidence-based interventions and the personal experiences of the group to normalise grief, navigate emotional distress, reduce isolation and foster resilience.
Through consultation with team leaders our counsellors ensure a culturally competent, incident-specific approach. The program draws upon the emotional benefits of peer support, in conjunction with evidence-backed information to help reduce the stigma that can be associated with grief, and build an understanding of each person's unique grief experience.
For more information about tailoring a group bereavement support program for your workplace, please complete the form below.
Griefline is not a crisis-support or emergency support service
If you are in an emergency situation or are at immediate risk of harming yourself or others, please call 000.
If you are experiencing crisis, or are worried about yourself or someone else, please contact Lifeline by phoning
13 11 14 or by texting 0477 13 11 14
Kids Helpline is available 24/7 to support young people aged between five and 25, call 1800 551 800