Free bereavement counselling and support
Griefline's Integrating Grief Program is a free counselling and support service developed by Griefline and funded by the NSW Government to provide enhanced bereavement care for the people of NSW.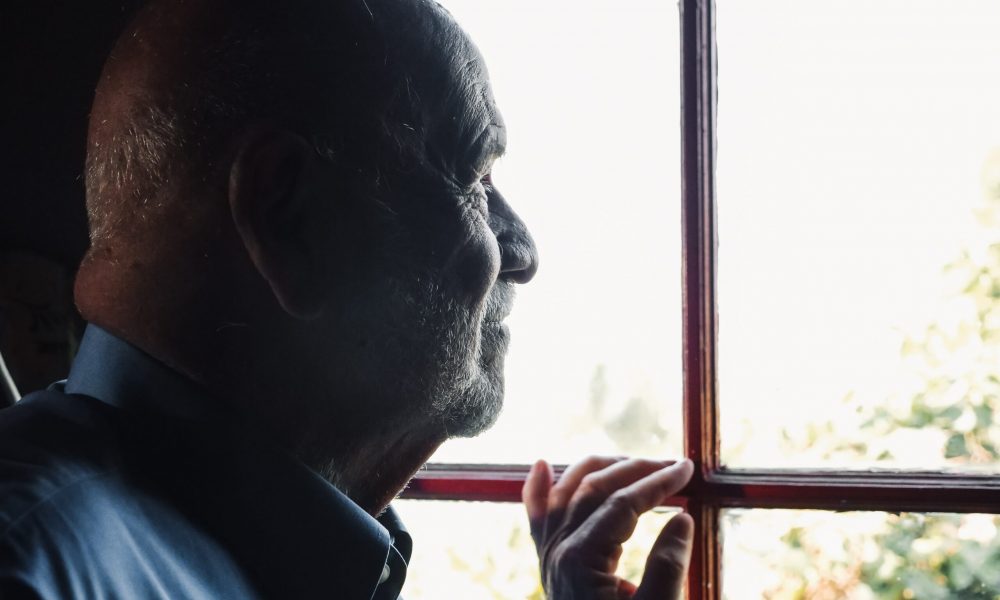 Bereavement is the experience of grief and mourning following a death. As the bereaved, it can feel like time is standing still, like you are stuck in memories of the one that's passed away, rather than looking to a future without them. 
For some of us, our grief might not lessen, even after time passes, and it can significantly disrupt our daily functioning, affecting jobs, relationships and how we interact in the community.
The Griefline Integrating Grief Program is aimed at helping individuals struggling with their grief. The program helps people come to terms with the loss, restoring a sense of purpose to their life.

The process shown below is based on a client that has confirmed consent and agrees to participate in the program.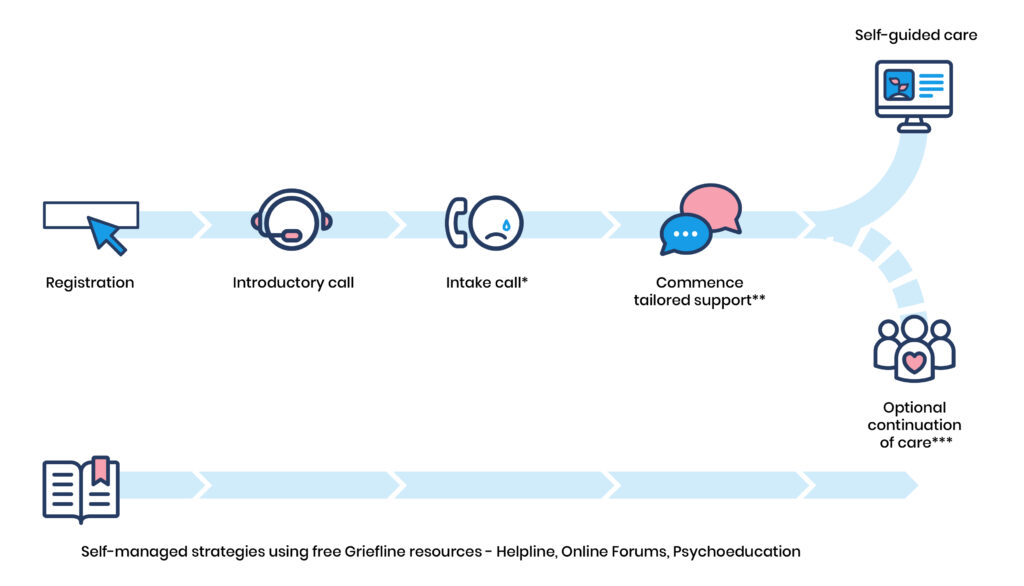 *During the intake call we assess your individual needs, including your suitability for the program.
**Your tailored support could include a referral onto free sessional counselling, group support, or other Griefline services for self-care and maintenance such as our forums, helpline or online resources.
***Continuation of care could include referral to a third-party professional practitioner.
Note:
If registering another person for the program, you must first obtain their consent. They will be contacted by Griefline before they enter the program.
Frequently asked questions
Griefline is not a crisis-support or emergency support service
If you are in an emergency situation or are at immediate risk of harming yourself or others, please call 000.

If you need immediate support call Lifeline 13 11 14 or Kids Helpline 1800 551 800
This program is funded by