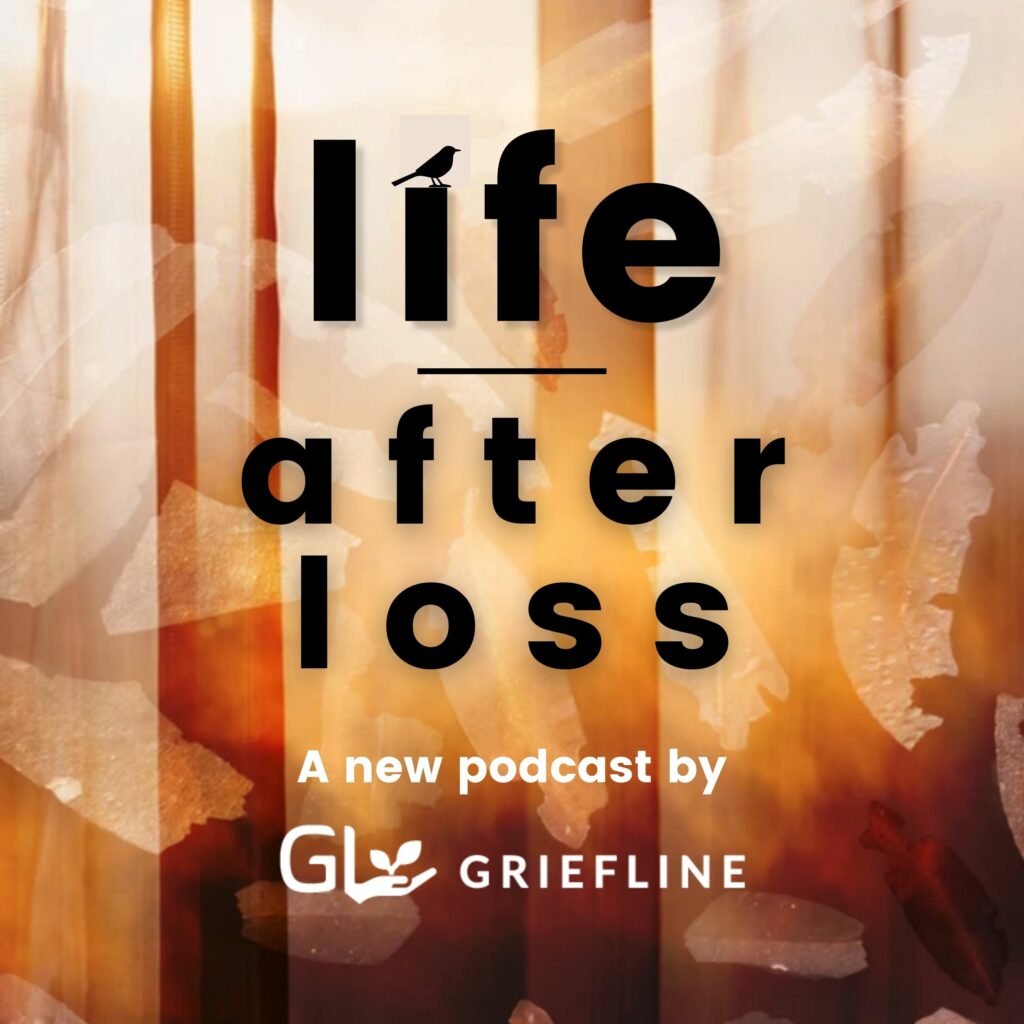 Griefline's podcast series explores the unique grief and loss experience of people impacted by natural disasters, and how they rediscovered life after loss.
Each episode is released to mark the anniversary of one of Australia's most significant natural disasters.  As a testament to the extraordinary nature of Australians living so-called ordinary lives, we witness personal grief and loss stories that can be harrowing, fascinating, maddening, funny and inspirational all at the same time.
The series also features some of the world's most respected experts in grief and loss whose illuminating insights, evidence-based guidance and occasional a-ha moments help make sense of, and normalise grief in all its forms.  
Life After Loss is designed to help de-stigmatise grief and demonstrate that through connection, compassion and the sharing of lived experience, many of us can find a way to adapt to loss and start living again.
The Life After Loss cover art features Katherine Boland's artwork 'Veneer #2'. Created with burnt leaves which had fallen, still scorching hot from the sky, during the Black Summer bushfires in 2019/20. 
Released to mark the Anniversary of the 2019/20 summer bushfires which impacted communities across NSW, Victoria, Queensland, ACT, Western Australia and South Australia.  With an official death toll of 33 people including 9 firefighters and a further 450 people later dying from summer smoke. The fires destroyed more than 3000 human homes and razed an estimated 17 million hectares with over one billion precious creatures lost.
Through conversations with bushfire survivors Katherine Boland and Jenifer James we learn about their lived experience of Climate Grief – a grief presentation on the rise as the world witnesses the toll of ecological losses. Our conversation with world renowned grief expert David Kessler provides us with an understanding of micro and macro griefs and discusses the futility of grief comparison.  He also shares his own experience of profound losses and how these led him on a search for meaning and later his book; Finding Meaning-The Sixth Stage of Grief .
Katherine Boland is an award-winning artist and writer who lives on the southeast coast of Australia. On January 4, 2020, Katherine found herself fearing for her life as the fires came roaring into Merimbula – forcing her to take shelter along with her 90-year-old mother.  In the aftermath of the fires, she was selected to participate in OUTPUT: ART AFTER FIRE with one of her works selected for a digital art competition held at the United Nations COP conference in Glasgow.
For Jenifer James, the bushfires forced her to take on a new identity. Formerly a respected palliative care nurse and educator, Jenifer relinquished her lifelong devotion to humans to become a wildlife warrior. In the days following the fires, Jenifer organised a 120-strong team of volunteers who risked their lives to take food and water out to desperate animals. Jenifer is part of the 2021 – 2022 cohort of Women's Environmental Leadership Australia (WELA).
The episode also features excerpts from Andrew Kaneider's film Mourning Country and the perspective of Noel Butler – a Budawang elder from the Yuin Nation, who lost his home and the aboriginal cultural centre he founded with his wife Trish in the same  bushfires.  For Noel the loss is much greater than shelter. It's the unimaginable loss of flora and fauna that he was so connected to… having witnessed decades of disregard for the natural world. The film was made on the country of the Dhurga language group known as Yuin. Griefline pays its respects to the people, culture and values of the land that has been nurtured by Elders of the past and present for thousands of years.
Credits:
This episode of the Life After Loss podcast was brought to you by Griefline thanks to the NAB Foundation Community Grants Program.  
Louisa Smith and Amanda Peppard are your hosts.

Our Audio Editor is Phoenix Mason.

Musical score and soundscape thanks to Tilly Vickers-Willis.

Creative Producer is Amanda Peppard. 
Funded by the NAB Foundation Community Grant Program
More Australian communities are being impacted by natural disasters as our climate changes. NAB Foundation Community Grants aim to help safeguard communities with funding for projects that prepare for natural disasters, support long-term recovery and build resilience against future disasters.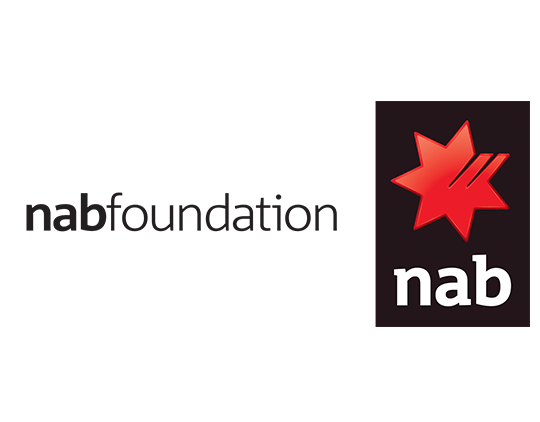 Griefline is not a crisis-support or emergency support service
If you are in an emergency situation or are at immediate risk of harming yourself or other, please call 000.

If you need immediate support call Lifeline 13 11 14 or Kids Helpline 1800 551 800