Volunteering at Griefline
The volunteering community at Griefline are the greatest part of our organisation, supporting tens of thousands of people every year. Through our national toll-free helpline and online forums, our volunteers provide space for people to explore and express their grief, without judgment.
Volunteering at Griefline can be a rich and rewarding experience for people seeking to contribute to improving community wellbeing.
Griefline volunteers are compassionate individuals who are fully trained in grief and loss. They are people of all ages, from a variety of backgrounds, who have a breadth of personal experience. Non-judgemental, they are all exceptional listeners.
Expressions of interest are currently closed. Our next volunteer intake is expected to occur mid-2023 and will be announced on this page when the date is confirmed.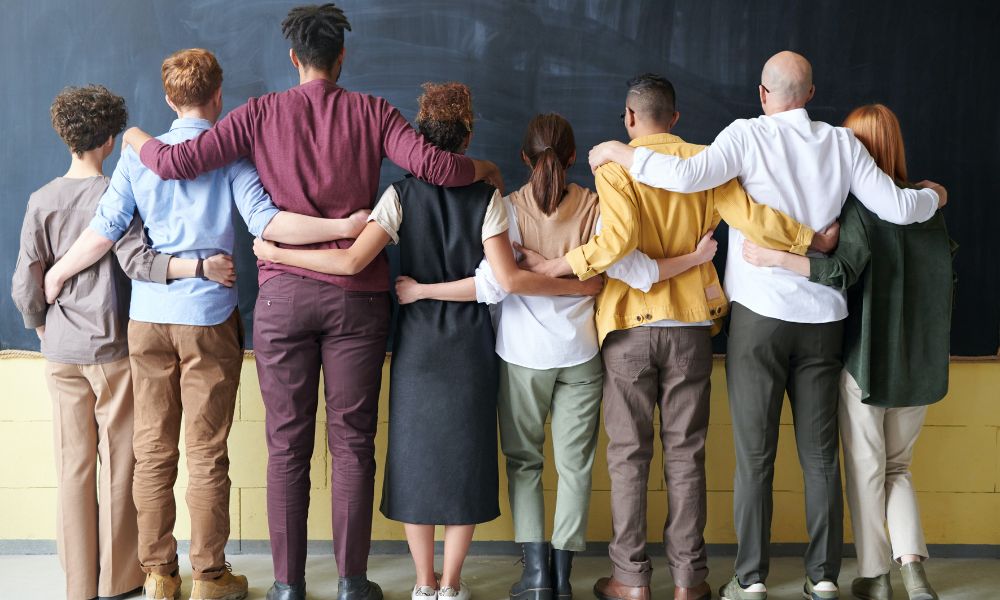 Many of our volunteers have lived experiences with grief and loss. Some are studying to become counsellors or mental health practitioners, while others are community members who are driven to support others through their experiences of grief and loss.
Griefline volunteers need to be prepared to commit to a 4-hour shift each week for at least 6 months after completion of their training for the Helpline.
"Being a volunteer at Griefline is an integral part of my life and is my way of giving back to the community. I have over the years volunteered in different roles and capacities and Griefline is different. Every time I volunteer, I get the privilege to support someone in their time of need, to be part of their journey. I have an opportunity to use my skill set, my experience to empower and help others."
All helpline and online forum support volunteers are required to undergo Griefline's Grief and Loss training program, which is conducted by senior clinical health professionals and provides participants with the knowledge and skills needed to support help-seekers.
The training program covers all theoretical components of Grief and Loss, and the practical application of these with callers to the helpline and users of our online forums.
The training program is delivered online and comprises of self-paced learning modules and live training comprising two x full-day workshops (conducted via Zoom). 
A $600 investment is required to complete the Griefline Grief and Loss training program. Full payment is required to gain access to the Griefline Online Learning Management System. 
Our next volunteer intake is:
Volunteer expression of interest
Griefline values its volunteers and considers the recruiting, interviewing, selection and supervision of each participant to be of great importance.
Benefits of becoming a Griefline volunteer
Watch this space to for when we announce our next volunteer intake.
Note
Note: you must present a current police check before commencing any volunteer work with Griefline.