Are you feeling lonely or isolated?
You are not alone in feeling alone
One quarter of all Australians regularly feel lonely and more than half of us feel we lack companionship. Grief and loss are major contributors to loneliness and isolation. 
Loneliness is brought on by living losses too
Even in a crowded room, you might feel completely alone, emotionally and socially excluded.
Extended periods of loneliness can cause a decline in your mental and physical health, reducing your overall quality of life. That's why it's important to reach out for help to build connections.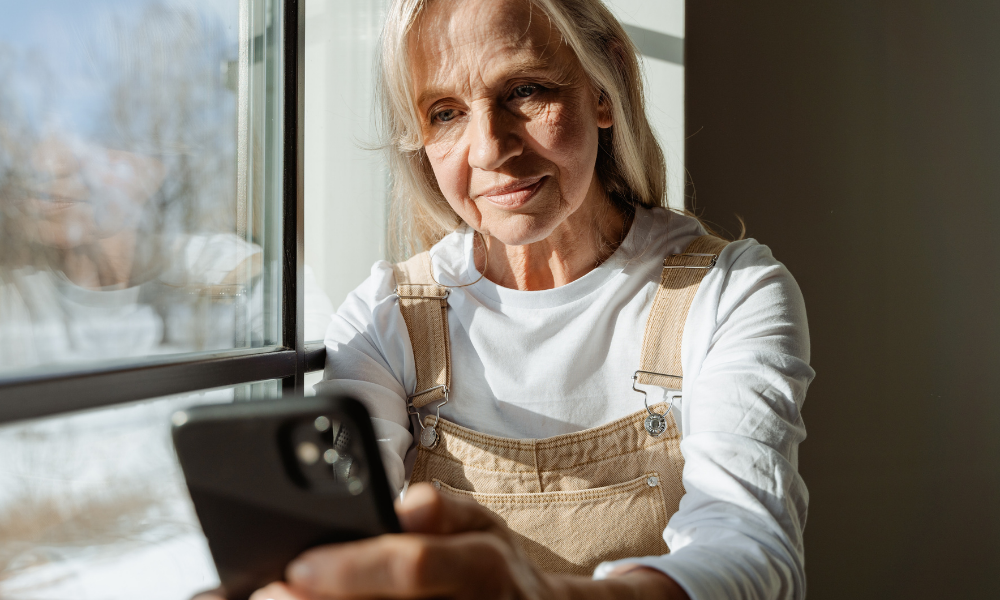 Social connection is good for your health and wellbeing
For over thirty years Griefline has ensured people are not alone in their darkest hours. Today, loneliness and isolation have emerged as critical issues in Australia*.  We call it an epidemic within a pandemic, often directly linked to grief and loss, causing untold distress and leading to declines in mental and physical health.  
It's a situation that Griefline is committed to addressing, which is why we have added the Care-to-Call program to our services offering.
*Ending Loneliness Together (2020). Ending Loneliness Together in Australia. https://endingloneliness.com.au/wp-content/uploads/2020/11/Ending-Loneliness-Together-in-Australia_Nov20.pdf
Introducing Griefline's Care-to-Call program
Griefline's Care-to-Call program is an outbound call 'befriending' service that provides emotional support to those who are experiencing loneliness and isolation as a result of grief and loss.
The objectives of the program are to: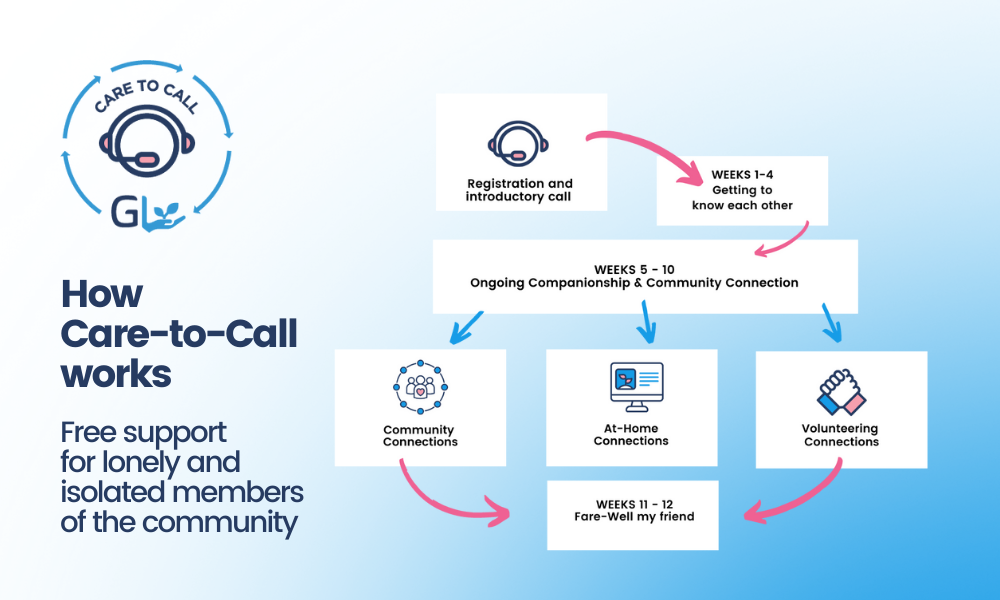 Please Note
Please note that this program is available to people living in NSW and the Douglas Shire in North Queensland. If you live in another Australian state or territory, you can still connect with a volunteer telephone supporter on our Helpline by calling 1300 845 745
Participating in the Care-to-Call program
The program is currently available to people living in NSW and the Douglas Shire in Queensland.
To register, please complete the form below.
If you are interested in learning more about how this program can be delivered in your region, please complete the registration form below and provide further details in the comment box.
Griefline is not a crisis-support or emergency support service
If you are in an emergency situation or are at immediate risk of harming yourself or other, please call 000.

If you need immediate support call Lifeline 13 11 14 or Kids Helpline 1800 551 800
Would you like to make a referral?
If you have a client or patient who could benefit from a call, please contact us at: [email protected]
Frequently asked questions
Care-to-Call project partners and supporters