During a crisis, first responders are the people we rely on to get us through. We expect them to turn up, put their heads down, and do their jobs. And remarkably, impossibly, they do. During the 2020 lockdown in Victoria, first responders were required to keep working in increasingly difficult circumstances. After lockdown was extended, and extended again, there was a growing concern for their wellbeing. How do first responders manage the stress of unprecedented situations? And where do they go when they need support?
Meet Margot
Margot has worked as a palliative care nurse in Victoria for seven years. "When you tell [people] what area of nursing you work in, they're like 'Oh, God.' But I love it," she says.
"My dad died 21 years ago, and we received really good care at another Victorian hospital, as a family. I really liked the idea of caring for the whole person, not just the medical side of it." Palliative care is a field of nursing that aims to alleviate suffering and improve quality of life for people living with serious, complex illnesses. Often it's the period of care that comes before terminal patients pass away. It's a field that asks for a great deal of resilience and care from its employees.
"[We're] thinking outside the box and treating the whole person."
"The people that come to us have a lot of medical problems, most of which we won't fix," Margot says. "We're about easing symptoms and making the rest of their life quality. For example, we have a big garden at work. People that like to get outside and sit and read, or just sit with their family, have a cup of tea, eat their lunch. We facilitate that sort of thing. It's not just about doing observations and giving medications."
A Difficult 2020
Margot, like many people in Victoria, was required to work throughout the 2020 lockdown in Victoria and forced into a difficult situation due to closed borders. With her husband working in Queensland and her daughter homeschooling, Margot relied on help from her mum to manage.
On top of this, a ward close to Margot's facility was changed into a COVID ward. Margot explained she felt "a constant, small fear, in the back of [my] mind. Am I going to be sent there to work? Am I going to be in close proximity to people that are actually COVID positive? And then am I going to give it to my patients, am I going to take it home with me?".
The fear of bringing COVID-19 home has become commonplace for first responders. But when you work on the front lines, the virus isn't the only thing that can follow you home. Stress can quickly seep into your personal life. "I ate healthily and that sort of thing, I did turn to my chocolate," Margot laughs. "I stayed away from the alcohol, but I did enjoy my Cadbury's block of peppermint".
Crisis situations ask a lot of first responders, creating the need for increased vigilance and added safety protocols. During lockdown, restrictions also cut people off from their healthy coping mechanisms like going to the footy, the gym, or seeing their friends. It can be helpful to create new rituals and coping mechanisms, like changing clothes or showering when you get home to help you feel like you've transitioned out of the work day. Reading, cooking healthy and comforting meals, and getting out of the house to exercise are all key to wellbeing. "And having a dog is a godsend," Margot says. She recalls that during the lockdown, she and her colleagues would meet to check-in, walk their dogs together and use the time to debrief about work.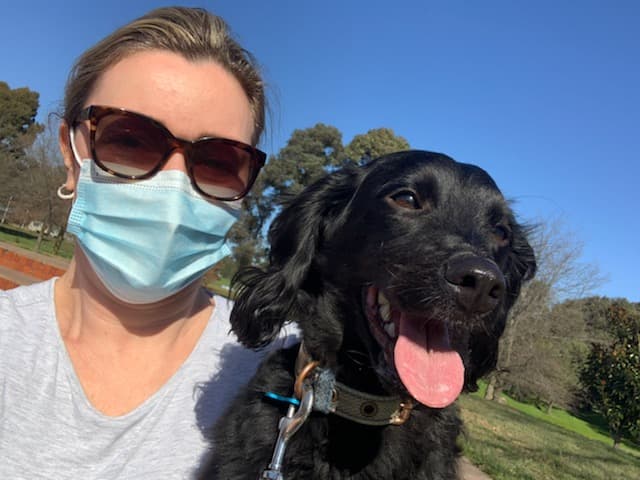 Self-Care & Support Networks
Most front line workers are offered debriefing and counselling services by employers as a vital safety net for when work gets to be too much. Many public counselling services, including Griefline, also offer assistance to first responders. But for Margot, the support of her colleagues is the best bolster to get through stressful times. "We chat, we've got a very good co-worker relationship," Margot says of her colleagues. "The whole group, we're just very tight. I find it's enough to know that my workmates, who know exactly what I'm going through at work, can help me debrief."
It's important to look after yourself and your colleagues during times of crisis, which is another truth that palliative care nurses already know. In a palliative ward, self-care is not just a buzzword, it's a core tenet of the work Margot and her colleagues do for patients and for themselves. Navigating the complex relationship between illness, care, and identity is part of the everyday. "We're often telling wives and husbands and parents when they come in, 'Now you're here, you can go back to being the wife or the mother or the daughter, and we'll do the caring'," Margot says.
"Quite often, we're caring more for the families than we are for the actual patient, which is very important. We're supporting them and helping them however we can."
It's been even tougher this year to comfort and support people from a distance. One important aspect that the pandemic has taken away from palliative care workers is the ability to physically comfort their patients and patient's families. Hugging or holding hands with patients while delivering bad news is another human instinct first responders have had to go without. "You want to hug them, or they grab onto you," says Margot. "I think the lack of personal interaction and physical interaction is a big thing."
Delayed Grief
As someone who works closely with grief and loss, what does Margot predict to be the fallout from COVID-19?
"Delayed grief, I think, is going to be a big thing in 12 months or two years," she says.
During the lockdown, there were periods when the families and friends of patients in palliative care couldn't visit. If a patient was dying, they were allowed to have a few visitors but even this created difficult questions within families. Who was allowed to be there? And what happens when, because of border closures, no one could be there? COVID creates impossible questions and situations.
One difficulty that may contribute to Margot's theory of delayed grief are the funeral restrictions during the pandemic. Funerals are an important part of the grieving process as they give people a chance to celebrate the person who died, come together with friends and family, and begin to find closure. "I had a friend of mine die in March this year," Margot says. "She could only have 10 at her funeral. So there's that feeling of no closure, because I didn't get to go to her funeral. I haven't seen her husband and kids since it happened. We've talked, but to actually see someone face-to-face is a big deal."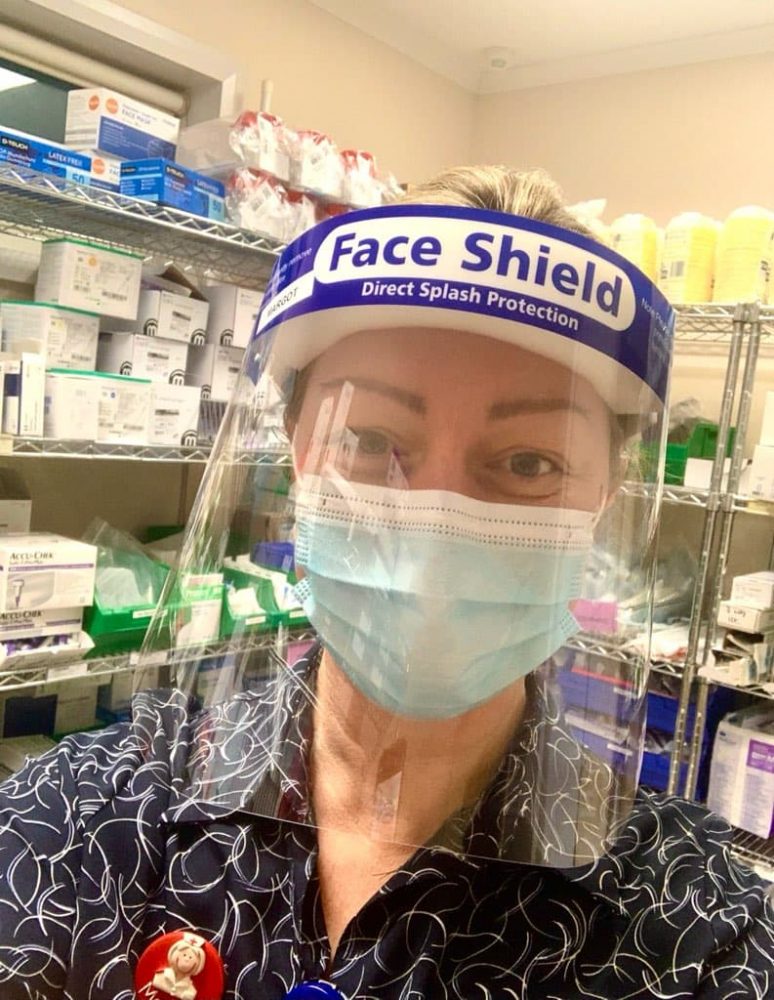 As people grieve, anniversaries also become an important, and often difficult, ritual. For grieving people, the calendar is full of reminders like birthdays, Christmas, or the anniversary of the death or funeral. These days take on sentimental meaning. And over the years, recurring anniversaries can be helpful in understanding how grief changes over time and can sometimes evolve into days of celebration. However, during the 2020 lockdown, age-old rituals that surround and contextualise death have been forced to change, leaving a lot of grieving people in limbo.
"This year, a lot has been put on hold, everything's delayed," Margot says. "People are saying, 'We'll have a funeral now, with the 10 people, but then next year, we'll have a party to celebrate [their] life'."
Staggered funeral rites and celebrations can also stall the grieving process.
Helping People Say Goodbye
Even the simple ritual of sitting with someone and saying goodbye as they pass away changed during the 2020 lockdown. Instead of being surrounded by family and friends, often patients found themselves with an iPad and Margot by their side. "It's just a real honour. I find it's really nice to be able to be there," Margot says. "I've never been there when someone's had a baby, except myself. I think it'd be a real honour, to do that too, to welcome a baby into the world. It's the same, I think, the same honour to make sure somebody is comfortable and peaceful, and they know that somebody is there."
"It's a nice feeling to ring the family and say, 'It's okay, I was there, and this music was playing and this is what we did'."
It's often the duty of first responders to create peaceful and meaningful endings for the people they care for at work and steward families through the hardest days of their lives. It can be difficult, devastating work. It's easy to look at first responders on their way to work, coffee in hand, and wonder how they do it. But people like Margot know a secret that gets them through: the best way to look after yourself is to look after others.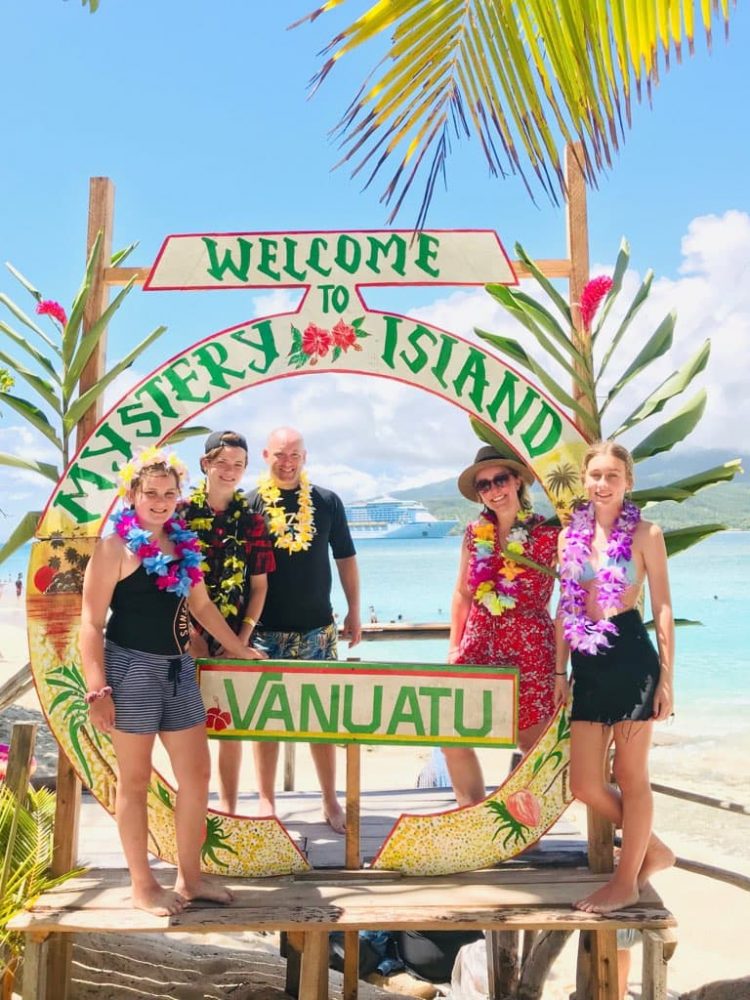 "When I feel like I'm struggling, if I give to other people, that makes me feel good," Margot says. "It also makes me feel good that other people feel good. During the lockdown, my daughter and I went and bought a whole heap of family-sized Kit Kats, and put them all in the letterboxes of everyone on our street. And [we would] see everyone through the front window coming to ask who was the Santa, dropping off the chocolate. Then I got different notes in the letterbox, saying, 'Thank you'. And quite often, I got the notes after work. So, having bad experiences at work, it all melts away if you do things for other people. I don't want to sound corny, but little random acts of kindness and warmth."
Margot lives in Melbourne with her husband, daughter, two step-children, and dog Storm.
Want to be a part of the Griefline online community?
Griefline offers online moderated forums for people as an alternative to telephone counselling. They are a safe and confidential space to connect, give support, and receive support.
Visit our forums page for more information and to view the different forums we have available to engage on.
The forums are a space to freely share your feelings and experiences, discuss how they have affected your life, and share coping strategies that have helped.