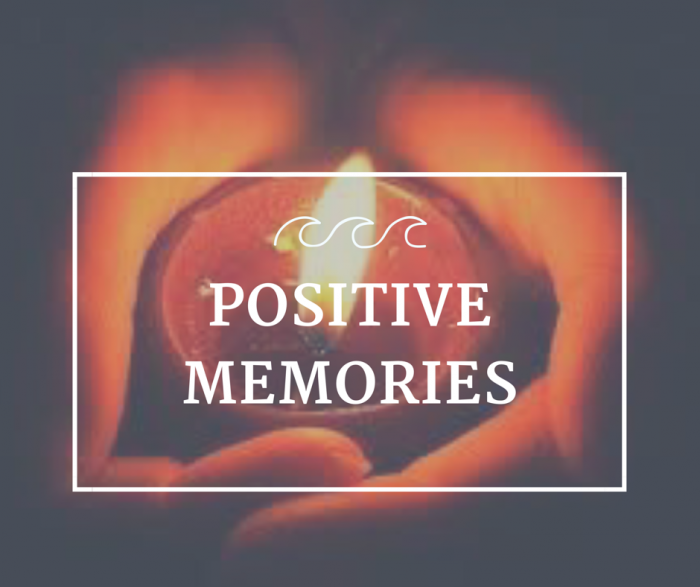 Using positive memories to cope with loss and grief
Think of a recent positive memory of being with another person.
Move around the memory, engaging all senses as you do. Let it broaden in your mind.
Where are you?
What do you see?
Turn your focus on the other person.
Focus on his or her face. What do you see?
Try to get a sense of the positive feelings the other person was experiencing.
What are they wearing?
What are they doing?
How does the other person in the memory feel?
What is that like for you – that other people think or feel this way about you?
What do you hear?
From the other person?
In the environment?
What can you smell?
Does your memory involve any tastes?
Can you touch anything in your memory? How does it feel to do that?
What is the strongest and most positive part of the memory?
Let the feeling expand in you. Sit with the feeling and enjoy it for a few moments.
These are taken from: http://www.heysigmund.com/how-to-feel-happier/