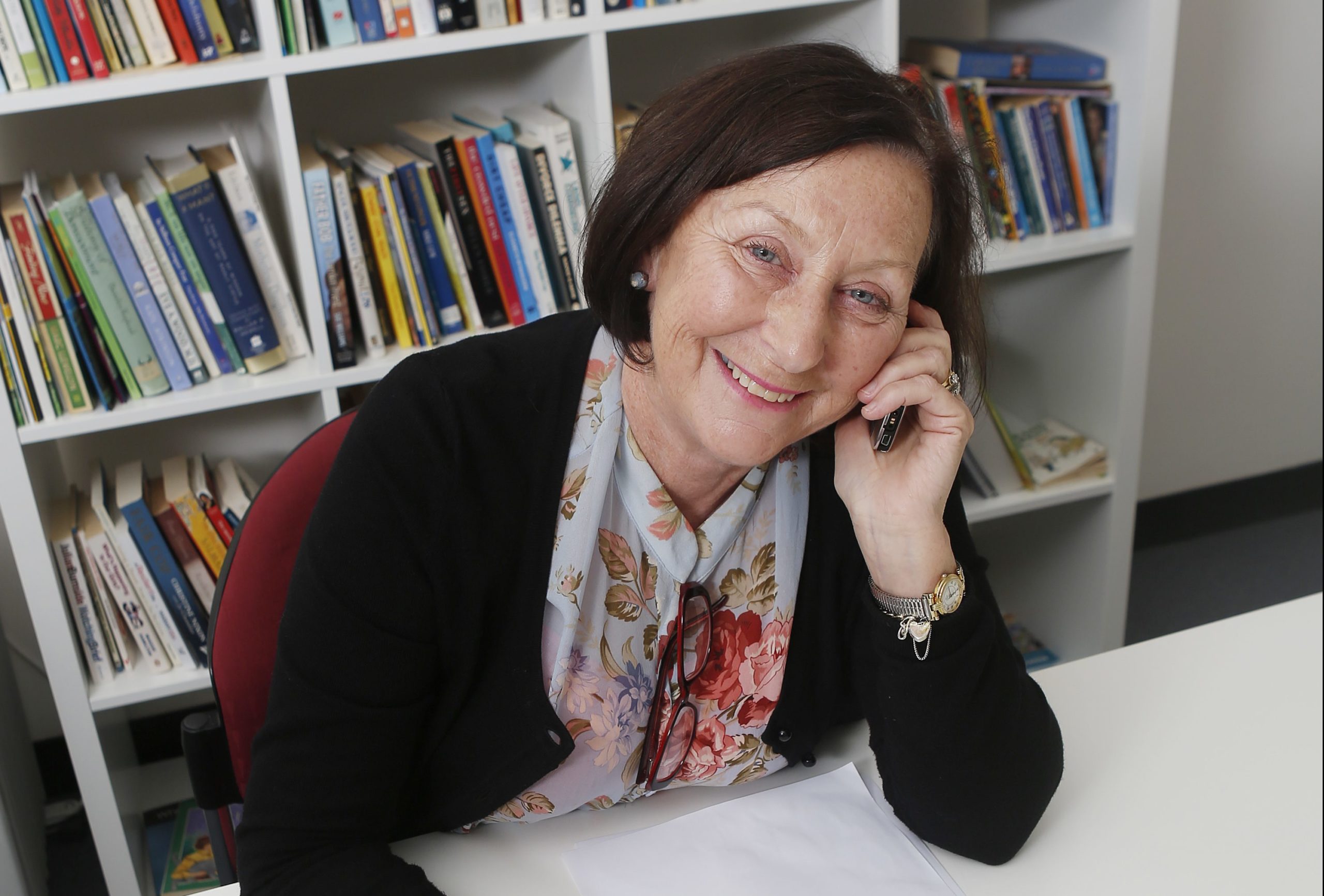 Spotlight on Fran Williamson
Fran Williamson joined Griefline as a volunteer in 2013 after retiring from her position as Nurse Unit Manager of the Neurological unit at Calvary Health Care Bethlehem.
Her focus at GriefLine is to facilitate the Silent Grief Program for mothers and others who have a child with autism, mental health issues, and mothers whose adult child has been imprisoned. She also assists in coordinating the Victorian Police Support calls.
We spent five minutes with Fran to learn more about her:
What are you doing since you retired?
I am actively involved in supporting and educating the community on the plight of asylum seekers. People who are seeking freedom and a safe place to live after being persecuted in their own lands and their need for freedom and connection to us. I work one day a week as a caseworker at the Asylum Seeker Resource Centre  in Footscray.
I am loving life after adjusting to retirement. We have had many happy events within our family with engagements, wedding and births. I also am enjoying philosophy and meditation.
What is your advice for someone who is grieving?
Be kind, and gentle with yourself as you grieve. Nurture yourself and seek support when you feel overwhelmed.
 What is the best part of your day?
Finishing my walk. I walk 8-10 kilometres, six days a week at 6am with a girlfriend. Often, I pray it will rain as we don't walk when it is wet. But it is all worth it once we are up and walking by the beach with the sun rising.
What is your best attribute?
I look on the bright side of life and see life as a gift.  I also have a special gift of making a glass of champagne disappear very quickly!
If I could meet the Prime Minister…
I would ask him why he keeps saying I have never had so much fun in my life. Is it  fun running a country where there is so much inequality , unemployment, homelessness, drug and alcohol abuse in our society and the horrible situation on Manu Island and Nauru? It is not my idea of fun.
Why do we need GriefLine?
Some people live lonely and isolated lives, others are sad. They need GriefLine so they have someone to share their story with and who cares and understands their grief and loss.