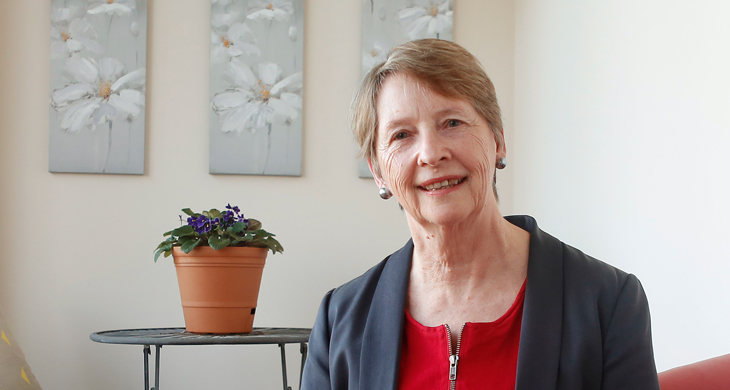 Potential volunteers sign up to loss and grief course
Would-be GriefLine volunteers have started our in-depth loss and grief course to learn more about what it takes to become a volunteer counsellor.
The course, which started in mid-March, is an introduction to GriefLine and the many issues that counsellors will deal with once they become volunteers.
The training course is part funded through the Magistrates Court of Victoria.
Kathy Wells, GriefLine's Helpline Manager, said: "We are totally dependent on our volunteers for our telephone helpline service, which is why the lead-up to the training program and the course itself is as robust as it is."
This year GriefLine has searched out older people who may be interested in volunteering.
"Older people often do not realise how much their wisdom is valued, how good their listening ability is, and how their experience at work and in life can assist someone at the other end of the telephone," Kathy Wells said.
She said maturity was crucial to being part of the helpline because of the nature of GriefLine callers.
"They are experiencing grief due to significant loss in their lives, such as death, broken relationships, people who may be inadequately supported within their communities, health concerns, pet bereavement or unemployment," Kathy Wells said.
"It takes a particular person to be able to steer the conversation, listen and care with respect," she added.
Before starting the 40- hour course, every potential volunteer undergoes a strong screening process to make completely sure that they understand the complexities of dealing with the emotions that many of our callers have.
"The screening is a practical process but one which works to everyone's benefit." Kathy said, pointing to the high retainer rate of volunteers.
Once screened, each potential volunteer takes part in the course which covers a range of subjects from what is grief, counselling skills, and grief across the life span.
All GriefLine volunteers undergo regular professional development, ongoing supervision, and become part of the GriefLine community.