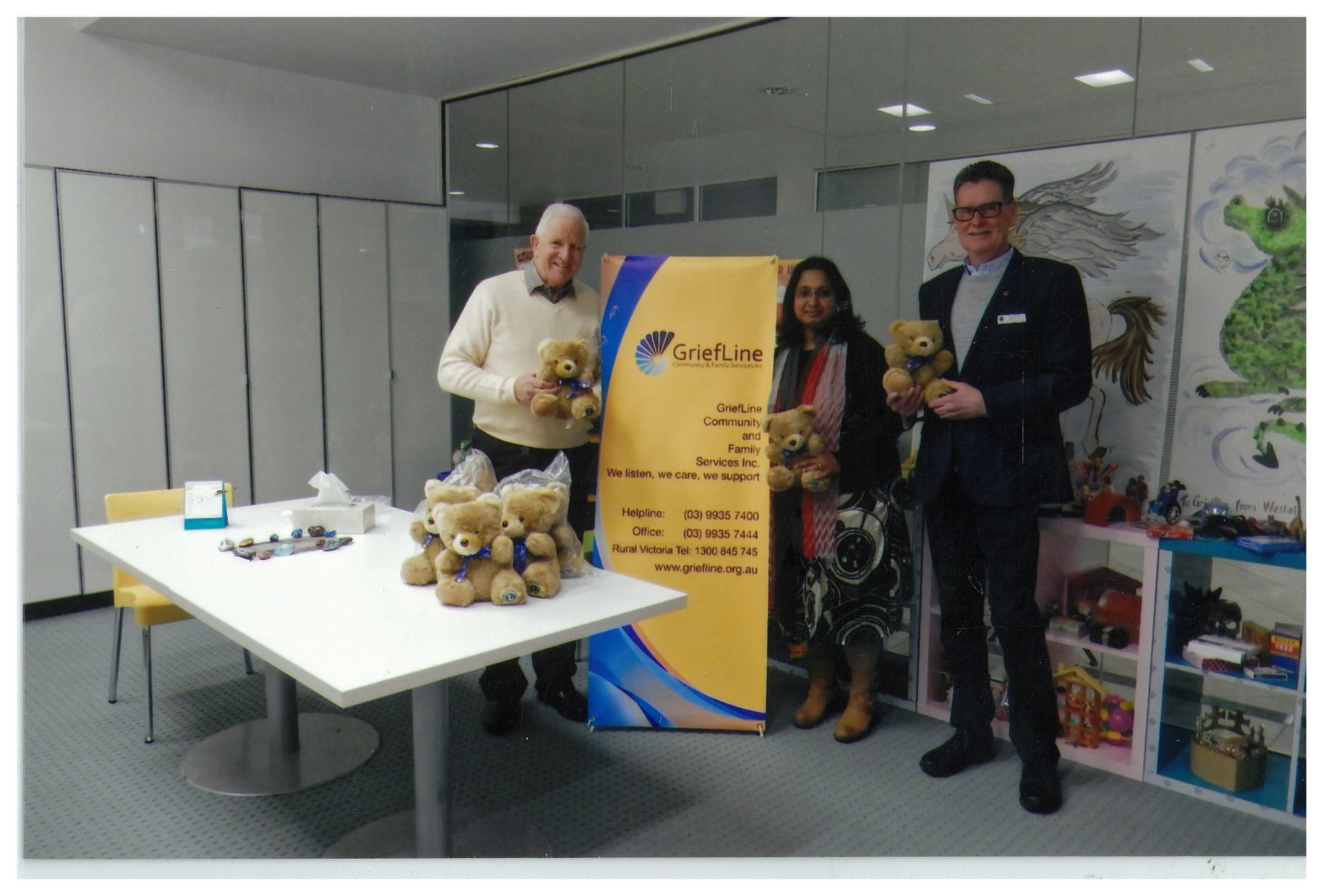 New computers
We are delighted to be able to purchase new computers and ergonomic chairs thanks to a grant from Kingston City Council.
Teddy bears
Our children's program has gained some new friends recently thanks to the efforts of the Beaumaris Lions' Club who donated trauma teddy bears to us. The teddies provide great comfort to young children who attend our children's program.
Resources
We have several resources on our website which may be useful to download and give to friends, family and colleagues. They include: what to do when someone is grieving; the reality of grief; and useful contacts.