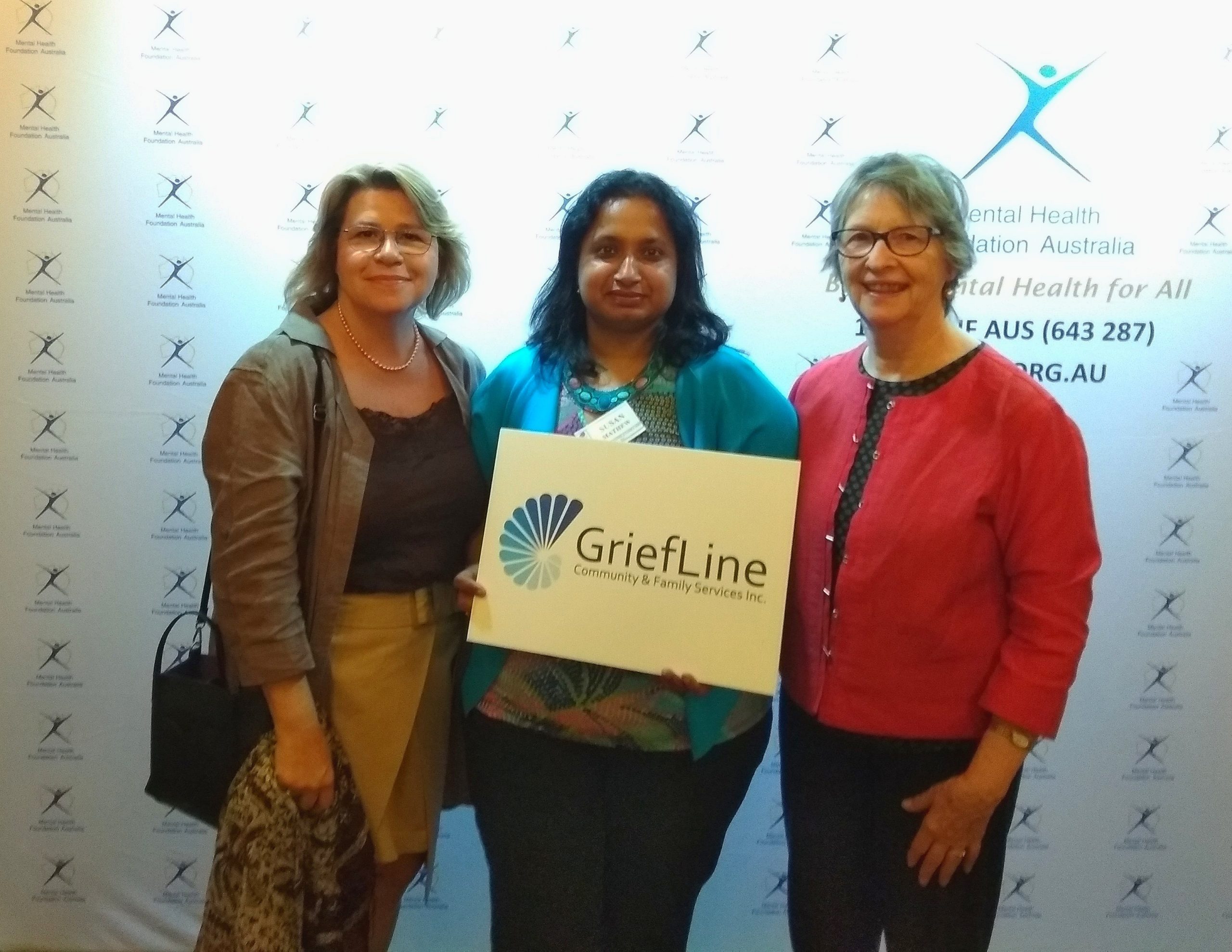 GriefLine was delighted to be at the recent launch of Mental Health Month at the Melbourne Town Hall.
GriefLine was represented by Kathy Wells, Susan Mathew and board member, Ewa Figiel.
Speakers included The Hon Martin Foley MP, Minister for Health, Ms Inga Peulich MLC, Shadow Minister of Multicultural Affairs, Cr Beverley Pinder, Chair of the People City Portfolio, Mr Jim Goodin, Chairperson of MHFA, Dr Judy Tang, CEO of Jurmaine Health.
The focus of this year centred around the youth mental health of Culturally and Linguistically Diverse communities and minorities. Speakers shared their views about how make mental health services more accessible to all, and many shared personal stories about how mental health issues have impacted their lives.
Entertainment kicked off with a spectacular solo performance from nine-year-old Janaki, who David Mann MC coined as the next Celine Dion! The participants were treated to a Chopin piece by Andy Mark, Korean Youth Orchestra, Emerson School Students Choir – a performance that stole the hearts of all present. The last was a graceful dance by the Senior Traditional Chinese Dancers.
As Susan Mathew, GriefLine's Children and Family Counsellor, said: "Despite the serious discussions and challenging work ahead, we left with a feeling of hope – that together we could make a difference."