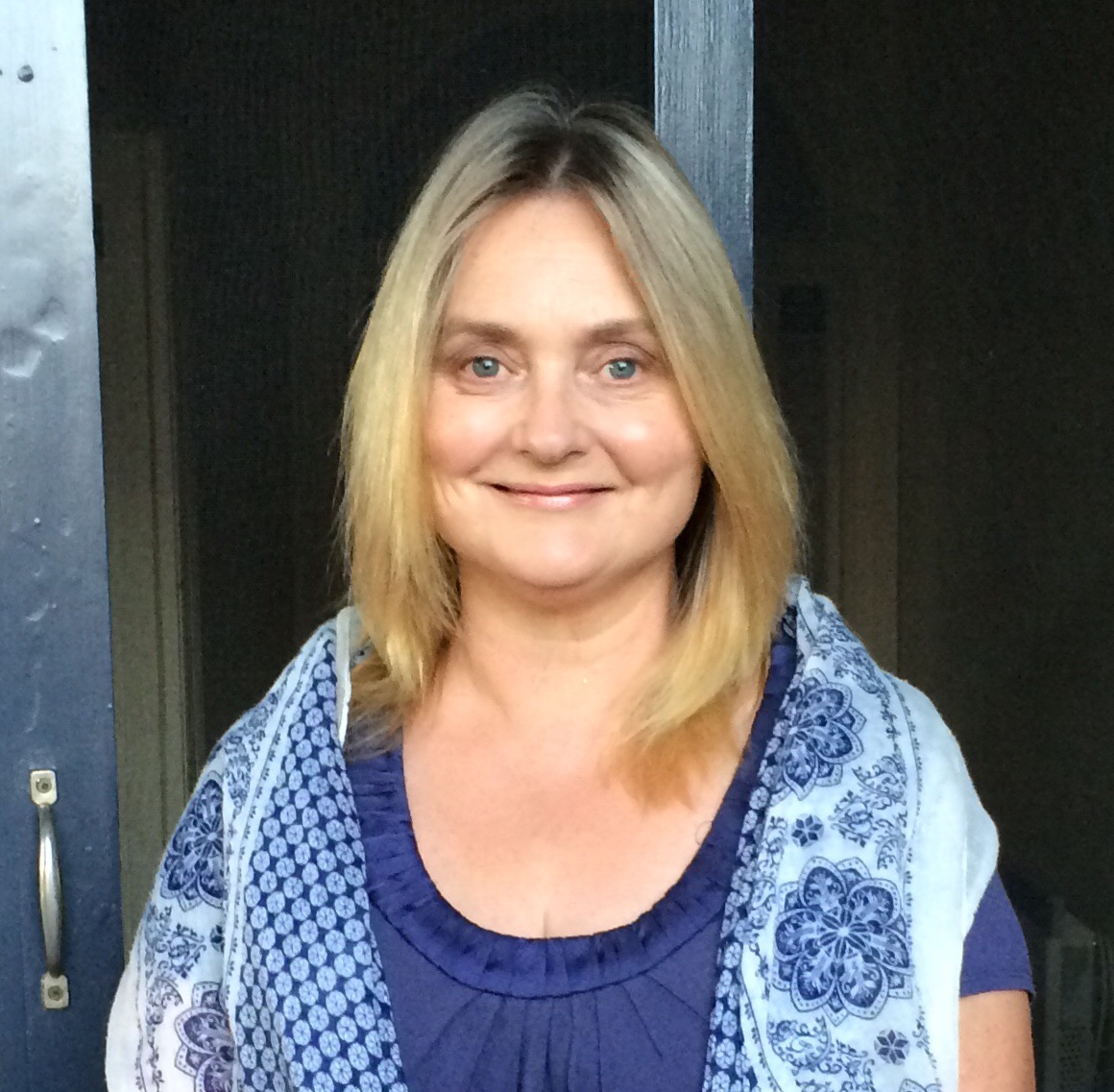 Méabh O'Leary: a love migrant and GriefLine counsellor
Méabh O'Leary is what is termed a 'love migrant' in a 'mixed marriage'. She said 'I do' in 'home' sickness and in health to Bruce and to Australia. Managing a dual identity and the issues that arise over the lifecycle of migration led Méabh to be involved with 'Griefline'. Callers often experience migratory grief, something that is not always identified or talked about openly. We asked her about her GriefLine experience:
Why did you become a GriefLine counsellor?
I wanted to make a contribution to my adopted homeland and provide support to an organisation that fills a growing unmet need in our community – that is, that someone is available to really listen to them.  I have always been someone in whom people confide. As a migrant and parent, I felt I could put my own life's experiences to good use and perhaps assist others. I knew I would learn new skills that would challenge me, and be amongst like-minded people which would give me perspective on my own life's path.
My childhood environment was one where I was surrounded by chronic mental health issues. I observed how people respond differently to mental illness as opposed to physical illness. The same understanding and compassion is not always available to sufferers and carers, when the loss is not so visible or easily understood or indeed easy to fix.
GriefLine callers can feel alone and isolated in their grief, whether it be the death of a loved one, a lost dream, chronic health issues, injustices or simply grappling with a change in their life-stage and circumstances that may have been imposed on them, making them feel powerless. Callers are often left carrying their burden alone and often it is too much for them. They may never have spoken of their grief before to anyone, for many complex reasons. Friends, family and colleagues are often quick to dismiss or feel that the caller should have moved on, leaving callers feeling that they have exhausted their support networks. This is a time when people can be very vulnerable and turn to unhealthy ways to deal with their losses.
What does cultural diversity mean to you?
To me, cultural diversity means freedom to express who we are at our core, without fear. I think a person's culture is an essential part of their make-up, whether they are conscious of that or not.
In my own case, migration has made me aware of how large a part my own Irish cultural heritage plays in my identity. It shapes and empowers me personally.  I chose to tap into that rich source at a stage in my life when I was feeling a little lost, and it has been a lifeline for me.
Australia is a country where we embrace difference and we strive for justice and equality for all, regardless of race. My children take this for granted and it is wonderful to see.
I have a strong Irish identity. I live in an Australian household and my husband and three children are Australian born and bred.  I go outside the home to practice my 'Irishness' as a proud and passionate member of the broader Celtic Community.
It is often assumed, we Irish have had a seamless transition to Australia. There is an 'Irish' stereotype that prevails, that of leprechauns and drinking and funny accents.  I would like to see that change. There is so much more to our culture and heritage. There is so much more than the 'Irish pub' culture. We have our own unique national language – Gaeilge which anyone regardless of heritage, can learn at our weekly classes here in Melbourne.  We celebrate our identity with our traditional music, dancing, food, history and literature.
How do you celebrate your cultural diversity?
I have recently taken up my native language, Gaeilge again.  I am very active in the Irish Community. I broadcast occasionally on the Irish hour radio slot on 3ZZZ 92.3FM Melbourne Ethnic Community Radio Station.
My culture is an anchor for me so far away. There are opportunities to gather with my tribe if one so wishes, thanks to the emphasis placed on cultural diversity in this country. Many stalwarts in our Irish community, of the earlier migrant generations contribute so much in terms of ensuring our ways and traditions and language have a place and relevance so far away, and that the legacy is left for those ahead who want to tap into their Irish roots.
What makes you tick?
Connecting in at a deep level with people makes me tick. I am not good at small talk. Hearing my native language spoken and being able to understand and speak back gives me a huge buzz. Learning new things and companioning and helping others particularly when life has been unfair gives my life purpose. Standing up to injustice seems to be inbuilt in me and I like advocating on others' behalf who for whatever reason cannot. I like to keep my mind active. I love travel and adventures and trying new things.