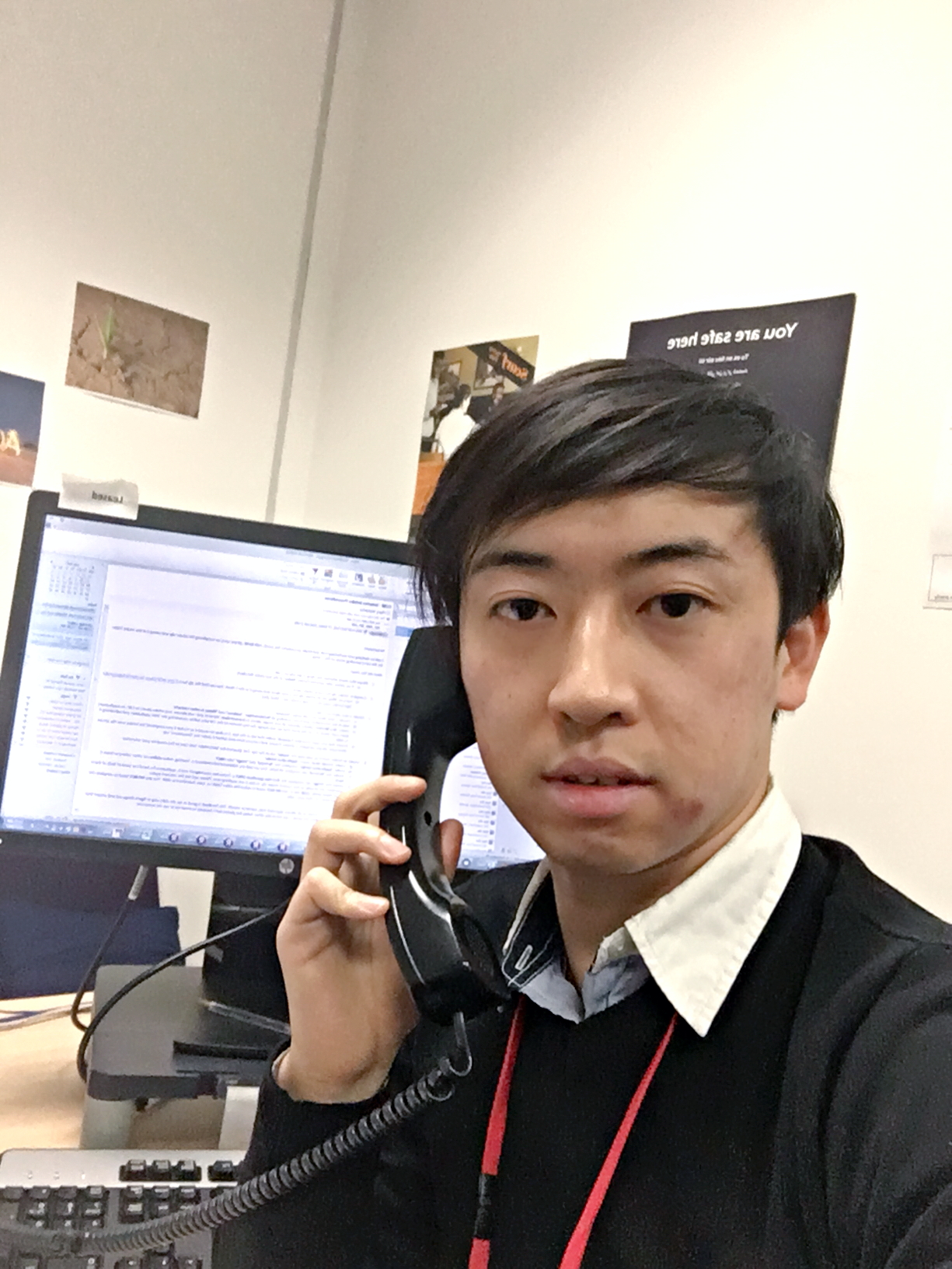 Hao Wu puts study into reality
Hao Wu is a familiar face and voice around GriefLine. As a volunteer, Hao is a telephone counsellor and he also works closely with others to set up a specific telephone counselling service for Chinese migrants.
Hao came to Australia from Nanjing as an international student in 2006, studying Bachelor of Accounting and Finance at Deakin University before working in the finance sector for six years. Not one to rest on his laurels, Hao began studying Masters in Social Work at Monash University, which led him to GriefLine.
"GriefLine was my first social work placement, and it has been a fantastic platform to allow me to put theory into practice," Hao said.
"Of interest to me is how GriefLine approaches its work, putting all callers and clients in the centre of its work. Community engagement – whether it is through seminars, fundraisers or presentations – is one of GriefLine's strengths which has been eye-opening to me."
Hao has learned much about loss and grief as a volunteer.
"Like many people, I had always assumed that loss and grief was mainly due to bereavement, how wrong I was," he said.
He now understands that loss and grief spans all of life whether it is separation and divorce, chronic mental and physical illness, redundancy.
Hao is putting these learnings into action in his work. As a freshly graduated caseworker at the Australian Red Cross, Hao is working directly with the asylum seeker community in the Government contracted migration support program.
"I use my knowledge gained from GriefLine every day," Hao said.
"More than anything I can see first-hand working with refugees that their experience with loss and grief requires a long period of health and far too often, they are neither listened to or supported."