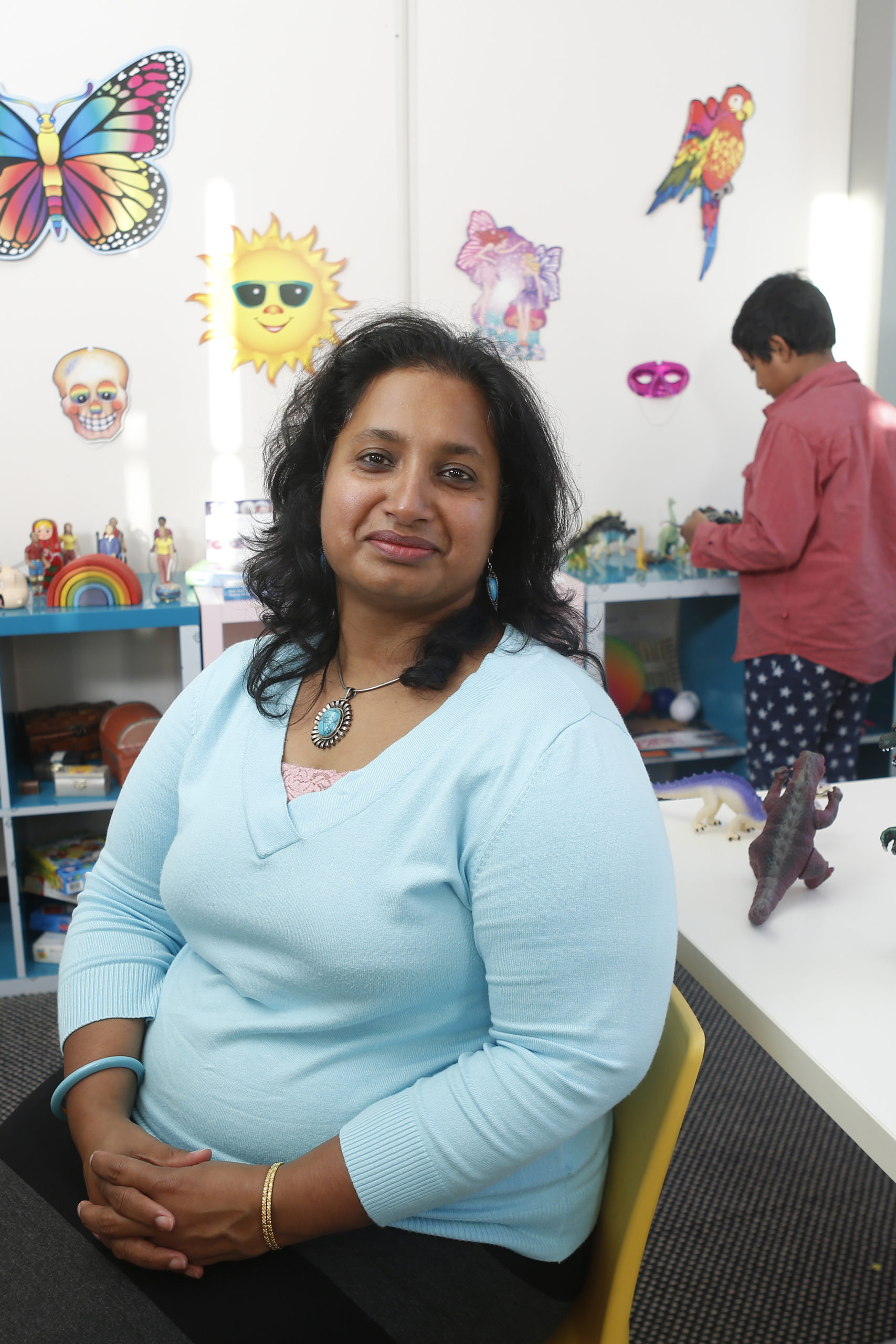 GriefLine's children's program turns a life around
It is difficult being a teenager at the best of times but when you have directly experienced family violence and seen your mother beaten, teenage years become more difficult.
Susan Mathew, Children and Family Counsellor, sees many teenagers but of all of them, there is one young 15-year-old who reminds her regularly of how important GriefLine's children's program is.
"The girl came with her mother to us. She was wearing loose track pants, a hoodie that covered her face, her head was down, shoulders slumped and she refused to look anyone in the eye. She had stopped going to school! She had switched off."
"It was hard to know what to do, especially if someone won't talk, open up. Over time we learned that she loved to paint. We purchased paints, pencils and paper, and as the pages filled, the words began to tumble out.
"We had provided her with a safe place and the permission to talk … to channel her emotions of fear, helplessness, anger and sadness into something that made meaning for her."
Unlike other organisations, GriefLine does not stop at the prescribed number of counselling sessions if more time is needed. Susan, under the guidance of CEO Catherine Cini and Kathy Wells, Manager Helpline & Bereavement Counsellor, continued to work with the 15-year-old.
"Her attitude began to change, her painting began to have colour moving from dark greys to bright colours and so did her life.
"We gave her the time she needed, and over sessions the way she dressed changed. She came in smiling, she started to look people in the eye and engage with life again. Her self-confidence was returning."
Today the 15-year-old is still engaged in art therapy, she is mentoring younger children and is just beginning to consider returning to school.