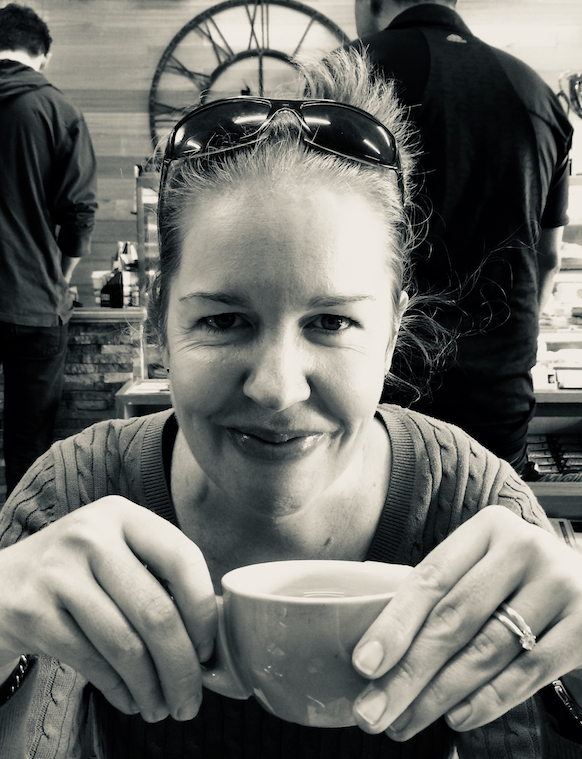 GriefLine volunteer: meet Sascha Rixon
Sascha Rixon became a GriefLiner in 2016 after starting her Master of Counselling. She swiftly realised that gaining counselling experience would not only assist her studies but put her academic interest in putting counselling into practice. She has not looked back.
"GriefLine appealed to me because I was interested in learning more about loss and grief," Sascha said.
"I have been working with university students in a teaching capacity since 2007, and I wanted to work with them in a counselling capacity. I have had students discuss with me their mental health issues and thought that counselling would be an interesting avenue to explore."
As well as being a GriefLiner, Sascha has recently undergone a placement at an aged care facility.
"My grandmother had been in aged care in Brisbane until she died last year and I could see the need for mental health support for residents who may be lonely, have few visitors, and who may be experiencing loss and grief," she reflects.
The experience made an impression on Sascha who, like many GriefLine volunteers, receives frequent calls from elderly callers who are lonely and socially isolated, and some of whom live in residential aged care
For Sascha, the placement has been inspiring. She has learned more about non-death related losses, such as the multiple losses that people can experience when they transition into aged care, including the loss of their home, the loss of privacy and autonomy, the loss of social contacts and neighbourhood, and the loss of hobbies and interests including cooking and gardening.
"We receive frequent calls on the GriefLine help line from elderly callers and this experience has given me new insights," Sascha said.
"My time as a GriefLiner has made me realise that everyone grieves differently – some people prefer to process their loss and grief through talking and others prefer to do it through "doing things"," she said.
"Learning about questions that can help to transform loss: such as what is lost, what is left, what is possible has been enormously helpful. Learning to be there, just to listen and support someone, rather than trying to "fix" things for them has also been a big learning, particularly with my teaching background where we try to "fix" things for students."
According to Sascha, GriefLine is an essential service for people looking for a free, non-judgmental service where a person can share as much or as little of a story as they like. For counsellors, she recommends GriefLine as a great opportunity to develop their knowledge and skills in counselling clients experiencing loss and grief.