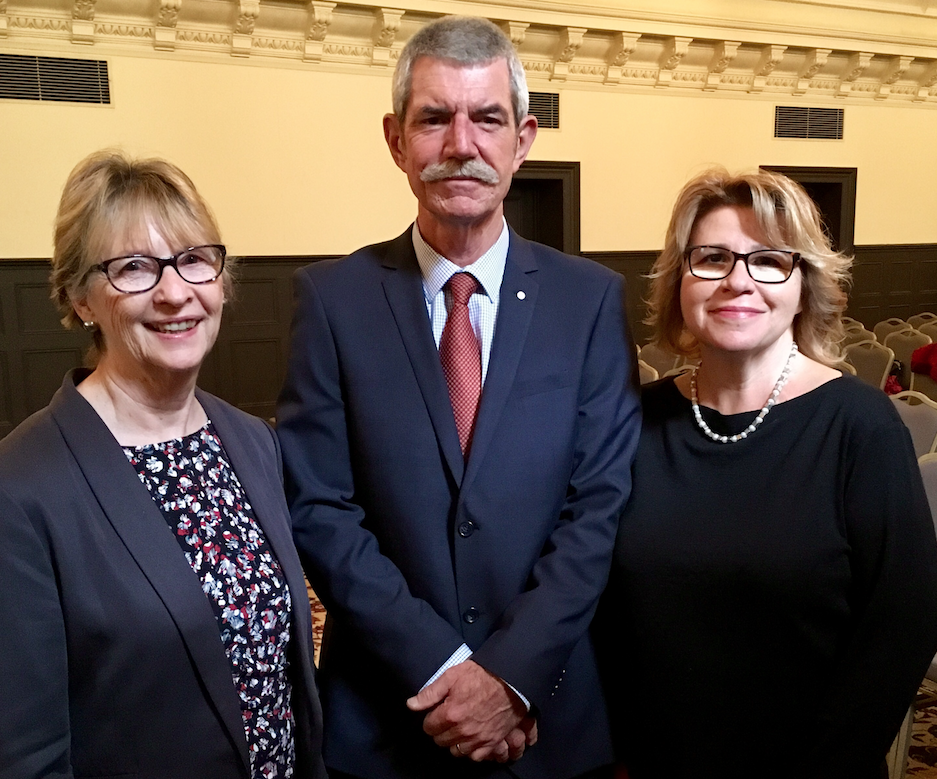 GriefLine attends inaugural Victims of Crime Awareness Day
The aftermath of the Bourke Street massacre saw 1,200 Victorians who either witnessed the scene or were affected by it contact the Victoria police. Many of them were referred by the police to GriefLine for counselling support.
Kathy Wells, Manager of the Helpline and Bereavement Counsellor, was overwhelmed by the ripple effect then and its ongoing effect in the community.
She and Ewa Fiegel, GriefLine board member, attended the inaugural Victims of Crime Awareness Day at Melbourne Town Hall. The day was the initiative of the Victorian Victims of Crime Commissioner Greg Davies who wanted to highlight both the impact of crime on victims and the criminal justice process.
This year, there have been around 331,000 Victorians who are victims of crime. These are people who through no fault of their own become the victims of the criminal actions of others.
Kathy Wells said that many GriefLiner counsellors have reported that far too many victims of crime say they have not received sufficient levels of courtesy, respect and consideration, which is why they turn to the service.
"Not only are they grappling with grief but also they are unaware of their rights," she said.
She congratulated Commissioner Greg Davies APM for initiating the day.
"Raising awareness among the public to the plight of many victims of crime and how they might assist those victims, whether they are family, friends, neighbours, associates or work colleagues is crucial," Kathy Wells said.