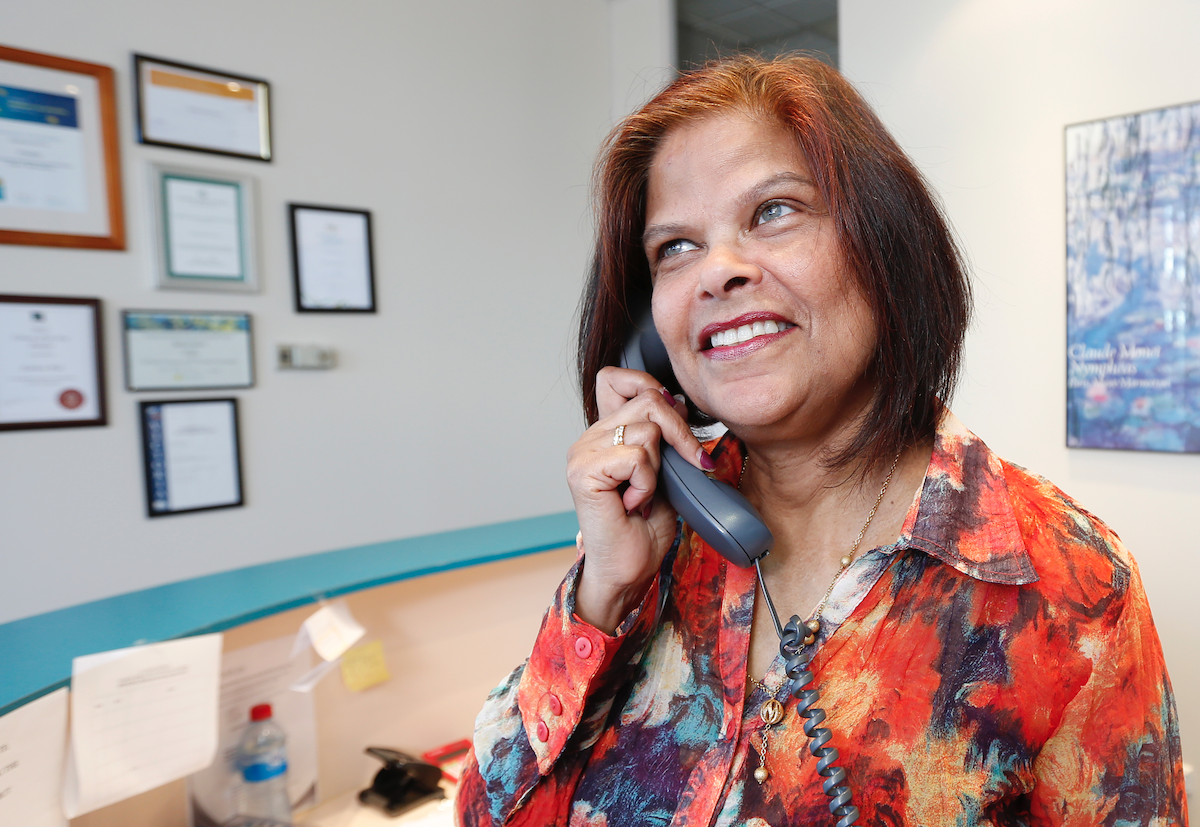 The gentle voice of Jenny Fernando
Most callers into the GriefLine office would be familiar with the gentle voice which belongs to Jenny Fernando.
Jenny joined GriefLine in 2011 following a long and successful career with Australia Post. There she worked as Executive Assistant to the CEO for 17 years out of 35 years' with the company.
She 'retired' when the CEO did, but retirement did not last long. After working in three different offices, Jenny heard that GriefLine was looking for administration assistance.
"I have never looked back. I love the atmosphere, the caring and thoughtful people who work and volunteer here, and every day is different," Jenny said.
Jenny is adamant that Australians need GriefLine and its unique, varied service to families and communities.
"I could be accused of bias but the number of calls that come through our helpline, as well as attending our programs and seminars is a clear indication that people are deliberately seeking specialist help," Jenny said.
In 2017, GriefLine received around 60,000 calls from across Australia from people experiencing loss and grief on many different issues from unemployment through to deaths through to mental health.
"I am constantly amazed by the skill of our professional volunteers. Their care, ability to listen and empathise is extraordinary," she said.