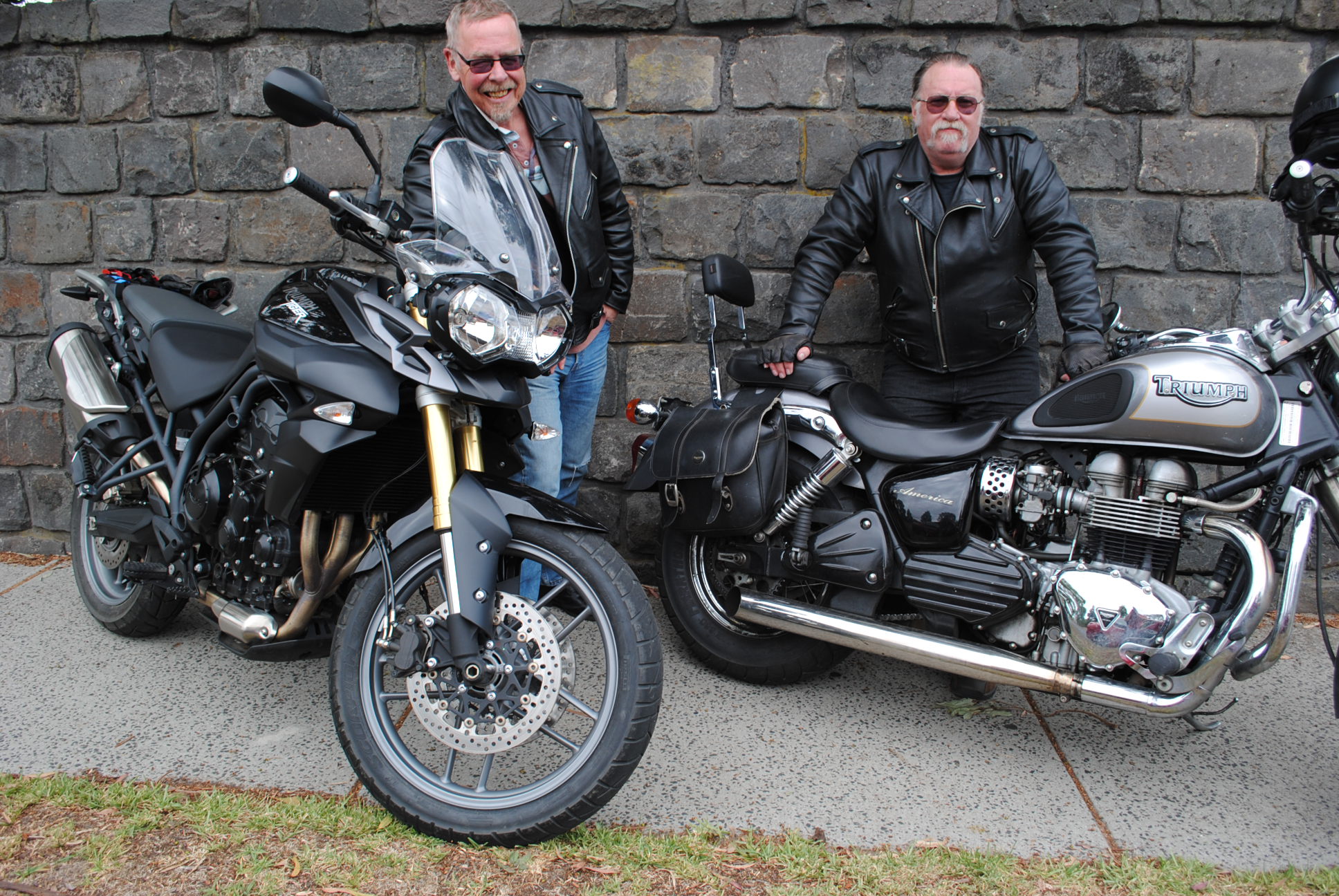 GEAR UP FOR THE GRIEFLINE MOTORBIKE RUN – Sunday 19 February 2017
Motorbike Riders Raising Money and Awareness for GriefLine
Gear Up for The GriefLine Motorbike Run
Sunday 19 February 2017
With a shared passion for motorbikes, GriefLine counsellors Bill James and Will Graeme didn't take long to work out how they could raise money and awareness for GriefLine.
They have organised the second Gear Up for The GriefLine Motorbike Run after the success of the inaugural ride in 2016.
The event will start in Knoxfield and includes Healesville, Yea, Flowerdale, Glenburn and Belgrave.
Bill and Will are both volunteer counsellors for GriefLine and believe in returning something to the community.
GriefLine is Australia's only dedicated loss and grief helpline service that provides counselling support services free of charge to individuals and families.
Bill and Will encourage all motorbike riders to join us on the day. They would love to see at least 75 bikes on the road and raise over $2,000.
Everyone will suffer from grief sometime in their lives. You don't have to do it alone. GriefLine is a non-profit organization that cares for those that are hurting.
The ride is in support of those that are going through hell, pain, and depression. Get behind it, and have a great day at the same time.
Bill and Will are trying to raise money, but equally they are trying to raise the profile so that more people are aware of the vital services that GriefLine offer. Their ambition is ultimately to ensure that GriefLine has the recognition it deserves but perhaps more importantly that people who need GriefLine know how to find us.
Event details:
Gear Up for The GriefLine Motorbike Run

Date: Sunday 19 February, 2017

Time: 8:00am for a 9:00am departure
Start: International Motorcycle Importers, 1488 Ferntree Gully Road, Knoxfield (tea, coffee and sausage sizzle from 8am)
End: Micawbers Hotel, Belgrave where there will be entertainment and a raffle.
Cost: Registration on the day is $15 per rider and $5 per pillion
Registration: Please email gearupforgriefline@gmail.com or go to www.facebook.com/groups/1672097563063251/