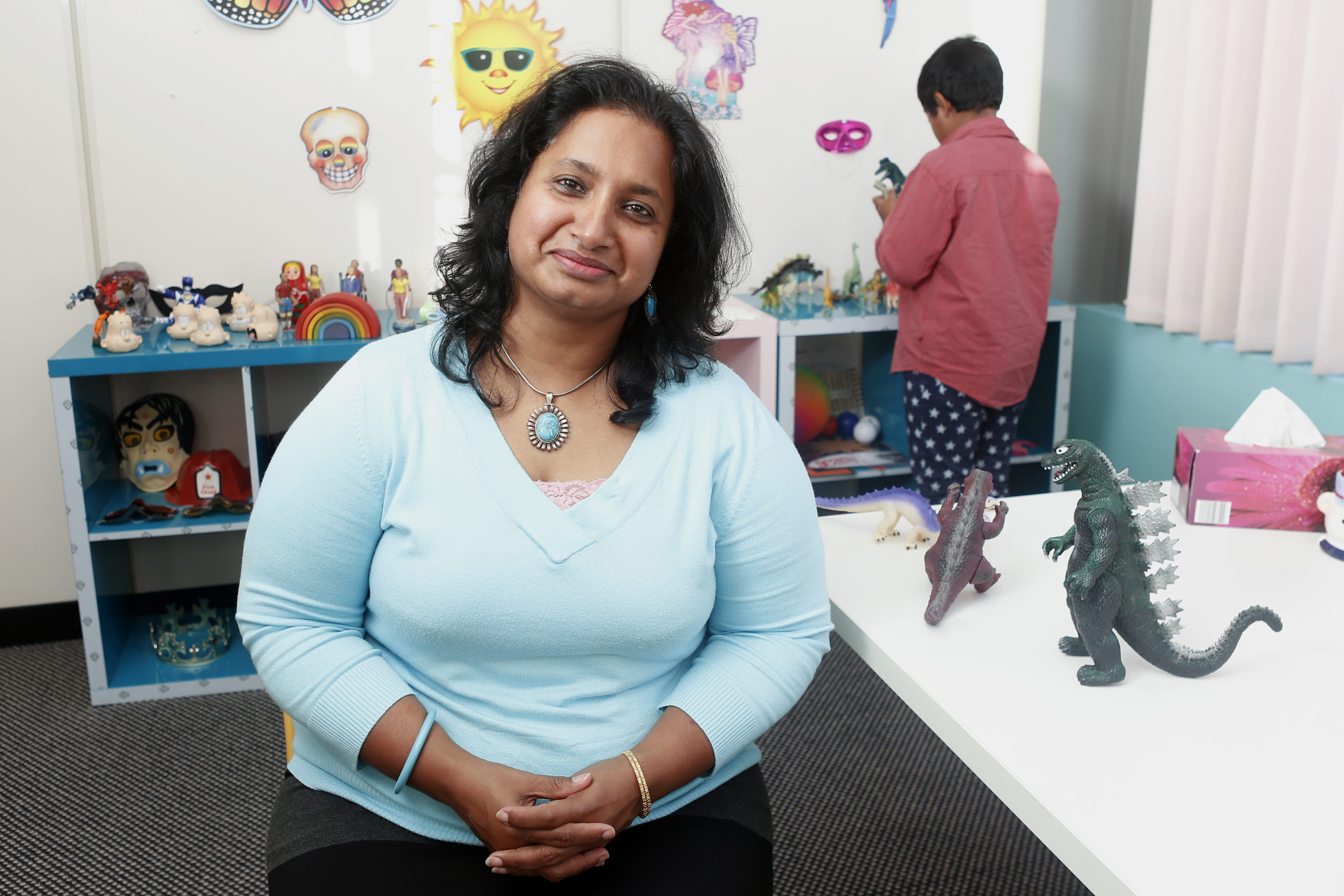 Children's program receives a $10,000 fillip
An anonymous $10,000 donation will enable GriefLine to work at a deeper level with highly anxious children aged between six and 12.
Susan Mathew, GriefLine's Children and Family Counsellor, said the donation would help fund a computer that would help children engage more actively in relaxation and mindfulness techniques. There are many resources out there such as Anxiety & Stress Apps, which help support children in challenging times.
"Many young children today are visual learners. They know how to use the internet & social media, and they feel more connected and comfortable when using it," Susan Mathew said.
"This generous donation will allow us to purchase a computer and a range of resources and apps that are colourful, interactive and are tailored to highly anxious children," she said.
Anxiety in young people is very common. One in 14 young Australians (6.9%) aged 4-17 experienced an anxiety disorder in 2015. This is equivalent to approximately 278,000 young people.
"We find young people coming to GriefLine are anxious for many reasons associated with loss and grief, including the impact of family violence, the death of a pet, changing schools and friendships," Susan said.
Being able to watch a visual and audio meditation app or short movies that tackle issues such as bullying is one of the most effective ways of helping young people to focus on the moment to reduce stress, according to Susan.
"I work with the children and show them how to meditate mindfully; they are then able to practice meditation at home," she said.
She said the donation will help take GriefLine's therapy program in a new direction.