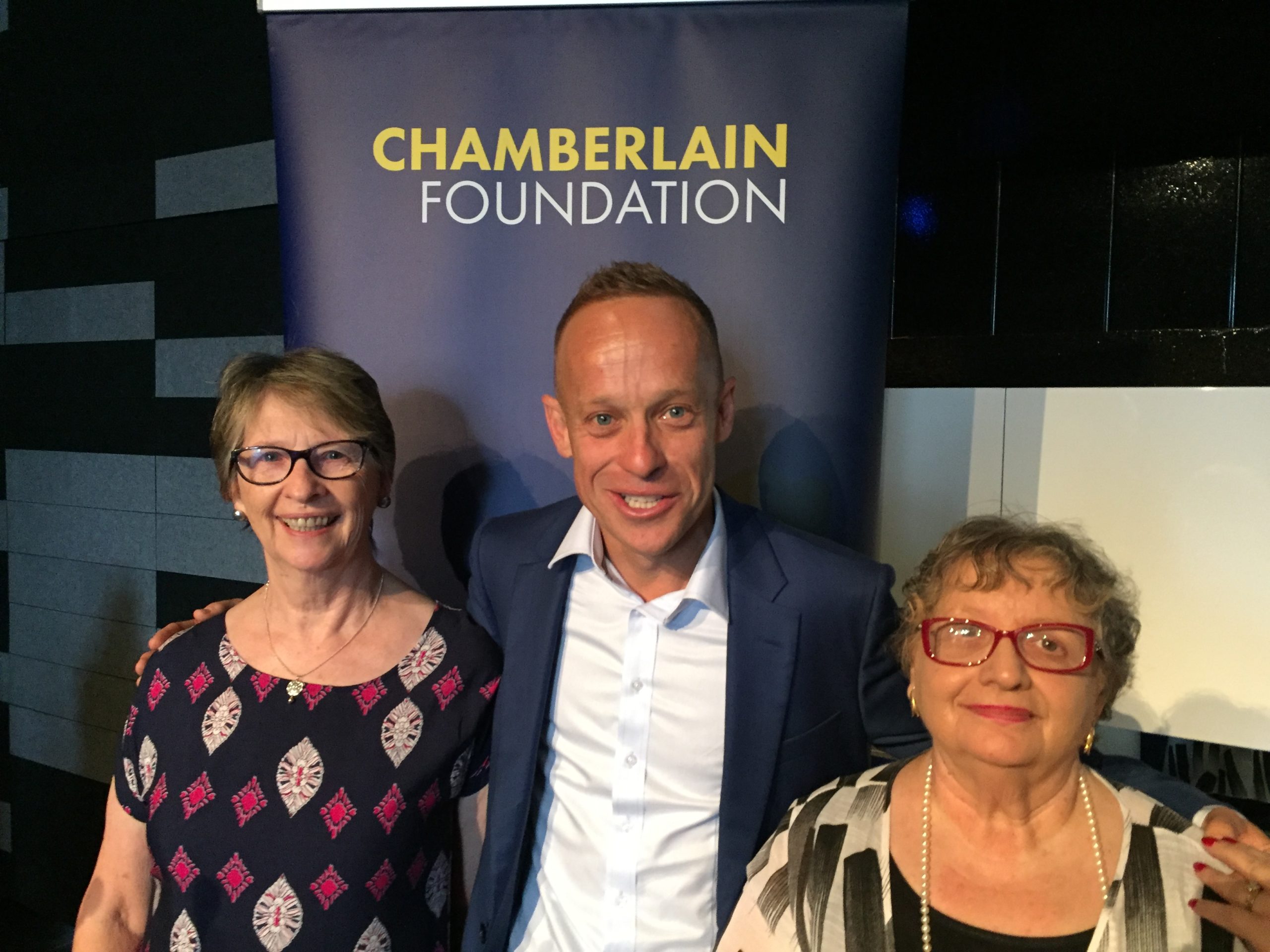 Be the change you want to see in the world
When it comes to advocating for change in attitudes to mental health, Ray Chamberlain and his brothers, Brian and Peter are among the best.
Through organising fundraising events and championing organisations such as GriefLine, the Chamberlain Brothers have galvanised support and spread the word about the prevalence of mental health and suicide in the community.
According to Ray Chamberlain, Australia is losing the battle with mental health and suicide. Three million Australians suffer from anxiety or depression each year. Around 45% of Australians will suffer a mental health issue at some stage during their life.
GriefLine attended the Chamberlain Foundation's Brothers Lunch on 14 March at Central Pier in the Docklands. It was the fifth lunch held by the brothers and is one of their most important fundraisers for the year.
Catherine Cini, CEO of GriefLine, said: "Along with RUOK, we are incredibly fortunate to be the recipients of much of their fundraising."
Ray Chamberlain gave an impassioned presentation about his reasons for being part of the Chamberlain Foundation. He took the audience through his own struggles  to the absolute joy of giving to organisations such as GriefLine, RUOK and Lifeline.
"Working with family has been incredibly rewarding, challenging and absolutely worth it," Ray Chamberlain said.
The lunch was emceed by Damien Fleming, ex Australian Test cricketer and Brad McEwan beyondblue Ambassador and Ten Melbourne's Eyewitness News sports broadcaster was the guest speaker.