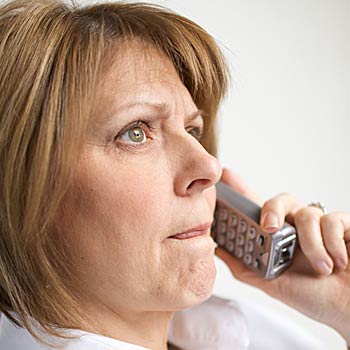 Carers to be supported through GriefLine
Carers living in Glen Eira and Kingston are now able to receive special support from GriefLine thanks to funding from both councils' community grants.
The program will support people who are in a full-time caring role for someone who is facing serious illness, living with a disability or other life-limiting situation. Carers will be able to access counselling through the helpline, face to face counselling through Skype, and online counselling through email.
According to Catherine Cini, the program will plug a crucial gap for time-poor carers.
"There are external carer support groups outside the home, and respite services do exist, the reality is that many carers are unable to leave the house for extended periods," she said.
"GriefLine is able to provide a targeted program which focuses on the myriad of intense emotions and feelings that caring brings."
It has been estimated that 10-20% of caregivers may experience complicated grief, where debilitating grief may be experienced for an extended period. Caregivers are at greater risk of depression, suffer social isolation, deteriorating physical health, and are less likely to engage in preventative health behaviours.